A Celebration of Mountain Weddings in Fernie!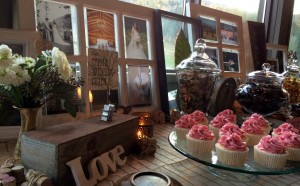 The Griz Inn was pleased to be the location for a recent Fernie Wedding Mixer hosted by Mountain Bride which was held on Thursday, October 15 inside the Rusty Edge Restaurant. The evening was a fantastic opportunity to connect with the many local Fernie wedding vendors after another busy wedding season. Drinks were enjoyed, laughs were shared and some valuable discussions were had on how we can make Fernie an even more desirable destination for couples looking for that perfect mountain wedding destination.
The Rusty Edge was the ideal venue for this year's event and opened many people's eyes as to the fantastic potential the space has for hosting wedding receptions and ceremonies.
Here are a few of the wonderful Fernie-based wedding vendors who were at this year's event and we encourage all potential brides-to-be to visit their websites to learn more about the great wedding services available in Fernie:
Please see our Fernie Weddings page to learn more about how we can help you plan the perfect mountain wedding in Fernie BC including quality accommodations, an ideal reception venue and beautiful mountain setting!
Share This