March 2018  is just around the corner and while the snow continues to keep falling, the thought of putting on sunscreen and carving some slush in the sunshine is getting us excited! Ski conditions are going to be fantastic and there's a bunch of great events you can enjoy in Fernie this spring.
---
Griz Days 2018
Every year in Fernie, visitors and locals alike praise the Griz with a huge winter festival, which will happen from March 2-4 this year. This year's Griz Days Winter Festival will feature a host of special events to delight everyone big and small. Griz Days celebrates the legendary man called the Griz. According to Fernie Mayor Mary Giuliano, the legend goes way back. "Griz was born in a bear cave, and the people of the area could hear a commotion, but they were too afraid to go up and see. Finally, a young boy emerged, wearing a bear coat and hat — he had won over a bear. The legend began. He grew to be a man with shoulders six feet wide and carried a musket. He would shoot the musket into the sky, bringing the world-class snow to the mountains for people to enjoy."
One of our favorite events is the Dummy Downhill which occurs on Sunday afternoon. Our staff even put an entry into the event last year and "Mardi Griz" won for best crash!

For more information on all of the Griz Days happenings, visit the Tourism Fernie website or the Griz Days Facebook page.
---
Springtime Events
If you can't make it to Griz Days, there are still plenty of great reasons to visit Fernie this Spring including fantastic snow conditions plus plenty of great events for the whole family to enjoy. Here are some of our favourite spring activities happening on the mountain:
Mar 16-17, 2018 – Monster Energy Boarderstyle – Pitting four snowboarders at a time in a head-to-head boardercross-style race integrated with big slopestyle terrain features. This combination of mandatory spins and flat-out speed is a crowd favorite!
Mar 23-25, 2018 – Fernie Stoke Fest & Kokanee Retro Weekend – Fernie's favorite Shred Kelly and friends are back for another weekend of stoke folk in-town at the community center. The family-frendly all ages show runs from 5-7 pm Saturday night. In addition, it's Retro Day at Fernie Alpine Resort. Make plans to don your favourite neon outfit and shred all day.
April 13-15, 2018 – FERNIVAL! Celebrating it's 10th year, Fernival is our amazing closing weekend party at Fernie Alpine Resort with Sloan & BC/DC!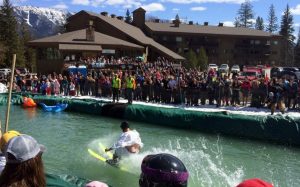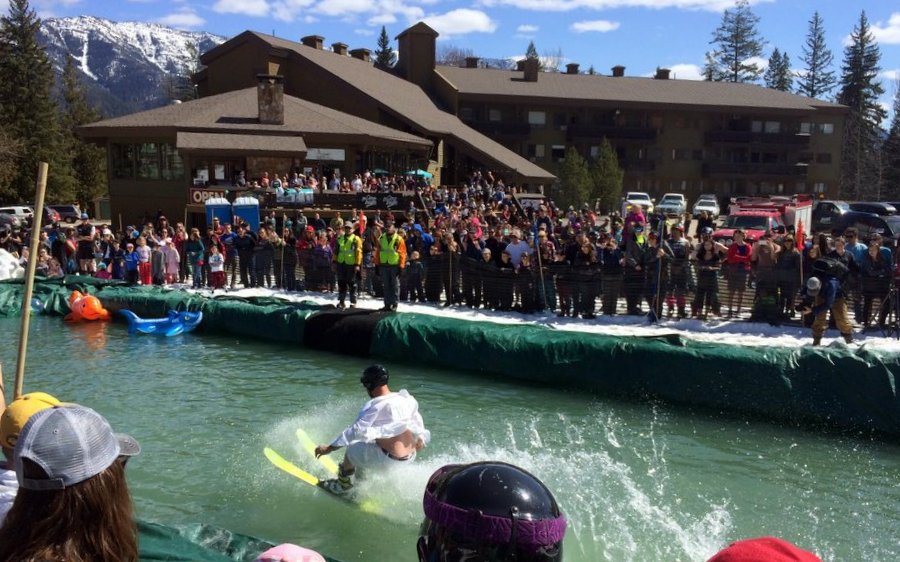 Visit the Tourism Fernie Events Page for more info on these great events.
---
Spring Vacation Specials
Springtime also features great deals on lodging and ski packages at the Griz Inn!
Visit our Spring Season specials page to learn more about the great vacation deals we are offering including 20% Off Midweek Stays and 4th Night Free!
With all these great reasons to visit Fernie, the only thing missing is YOU this Spring! Please contact the hotel front desk regarding booking accommodations at 1-800-661-0118. We look forward to seeing you on the slopes this spring.
Share This